pure LushScents
We are an online shop for health and beauty products. We offer handmade skincare products, cosmetics, hair extensions and accessories.
Stats
Karma: 552
Sponsor Rating: 50/100
Sponsored Giveaways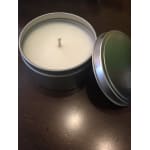 ---
All Comments (3)
Penny tanyi - 09/09/2019 8:29 a.m. (direct link)

It states it was shipped im still waiting for it as of sept.9th. No response from Company.

Hi there, we haven't forgotten, we'll be sending you your prize soon. Thank you for your understanding

Penny tanyi - 09/05/2019 1:41 p.m. (direct link)

As of sept.5 2019 i still havent received this prize.