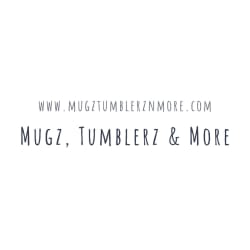 Mugz, Tumblerz & More
When we started Mugz, Tumblerz & More, it was important to us that our fun and lighthearted personality comes thru in each and every product that we sell.
We will not deny the fact that there are plenty of options and other places you can go to buy the same product. I mean, coffee mugs aren't exactly a "new" thing. And as for to-go coffee mugs, a.k.a tumblers, we know that there are still plenty of options out there as well. However, I don't think you will find a more unique and fun catalog of products than what you will find here.
We are a USA-based company and I can personally guarantee that each and every product on our site will be shipped from the United States as we believe in making sure that your order gets to you as quick as possible.
We want to earn your trust. This is why we offer free shipping on any and all of our products and we offer a generous 6-month "No Questions Asked" Money-back Guarantee.
If you have any questions at all, or if there is a product you would like to see be added to our ever-growing catalog, please do not hesitate to connect with us. You can call us at 214-802-0413 (you may need to leave a message), email us at info@mugztumblerznmore.com or even follow and connect with us on Facebook (@mugztumblerznmore), Pinterest (@mugztumblerzmore) or Instagram (@mugztumblerzmore).
Thank you for your time and we look forward to serving you.
Now, what are you waiting for? Give that coffee, tea, or other beverage some personality!
Stats
Karma: 1624
Sponsor Rating: None yet
Connect
Sponsored Giveaways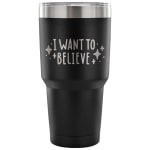 ---