Mountain Leathers
Motorcycle Jackets for Men, Women, Kids, Boots, Gloves, Helmets, Rain Gear, T Shirts, Guardian Bells, Accessories not just for the bike but for the biker in us all. Our Suppliers include Daniel Smart, Dream Apparel, Renegade Classics, Milwaukee Riders, Bravo Bells, Xelement.
Stats
Karma: 2042
Sponsor Rating: 100/100
Sponsored Giveaways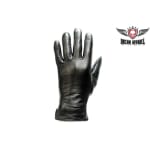 ---
All Comments (2)
Congratulations! We are excited for you, we will be happy to send you whatever size you need. Thank you so much!

I'm so excited to have won your first giveaway! there was no place to request size, so I'm asking here for a size XL pair of gloves. Your website has more gorgeous leather on it too! WOW!