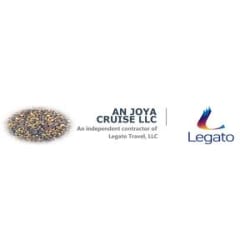 An Joya Cruise, LLC
Some of our featured collections: Travel Essentials, The "Electric" Collection, and The ABC's Collection. We carry everything from apparel to hoodies to electric toothbrushes to fishing gear and backpacks to car DVD & alarm systems to swimwear. Please feel free to search our product line for all your needs.
Stats
Karma: 6665
Sponsor Rating: 100/100
Connect
Sponsored Giveaways
---
All Comments (1)
An Joya Cruise, LLC runs a travel agency at https://anjoyacruise.com/. If you're needing a cruise, a Cruise tour, an escorted tour operator package, hotel accommodations, car rental, and airfare for corporate travel, then you should visit our travel agency website. We are accepting new customers! We specialize in destination weddings, honeymoons, engagements, and vowel renewals. We are the best in planning leisure and luxury vacation packages for our clients, too. Our motto: "An Joya Cruise, it's simply like heaven"!