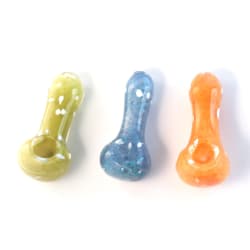 More details:
Giveaway: Your next smoke session is on us.
(Delivered)
Get a free 3 inch colorful dotted glass pipe on us. Duggin smoke delivers high quality smoking products right to your door.

Prize: Colorful Dotted 3' Glass Pipes
Estimated Value: $10.00
3'inches Hand made designs Thick glass
Consolation Prize: 10% Off the entire shop
Anyone who enters but doesn't win the Colorful Dotted 3' Glass Pipes will receive a code to unlock the discount.
Giveaway Status:
Winner Selected

03/22/2018

Duggin Smoke has received up to 405 karma for delivering the prize!
These were the winner's odds
Yet more giveaways for you (new and somewhat related)