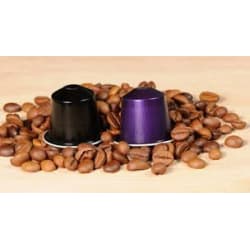 More details:
Winner did not receive prize
3 Comments
Giveaway: Yippy Sippy Startup
(Delivered)
Please help our new website grow! The Coffee is SUPERB! We love it ourselves. If you join our newsletter and ask for a K-cup single-serve we will send you one. Limited to the first 100 responses. One per address, please!

Prize: Single Serve Coffee Pod
Estimated Value: $2.00
Fits 1.0 and 2.0 coffee brewers
Giveaway Status:
Winner Selected

12/25/2018

Yippy Sippy has received up to 535 karma for delivering the prize!
These were the winner's odds
Yet more giveaways for you (new and somewhat related)
---
All Comments (3)
I'm a coffee junkie....lol. I can't wait to receive them!

Wow, Mike got both of them. Well he did spend a fair amount of Karma on them. Maybe it will save Yippy Sippy some shipping. ;)