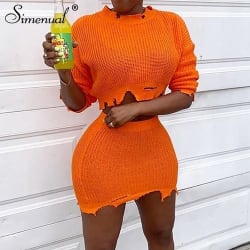 Giveaway: We're going outside afterwork..
(Claimed)
Do you need the perfect after work outfit? Say no more..
Prize: AfterWork 2 Piece
Available on jaebeautiqe.myshopify.com
Estimated Value: $18.00
Sexy Mini Skirt & Mid Sleeve. Clothing Length: ShortDresses Length: Above Knee, MiniCollar: O-NeckPant Closure Type: Elastic WaistMaterial: SpandexMaterial: Polyester
Consolation Prize: 10% OFF
Anyone who enters but doesn't win the AfterWork 2 Piece will receive a code to unlock the discount.
Giveaway Status:
Winner Selected

05/30/2021

JaeBeautiqe will receive up to 7 karma for delivering the prize!
These were the winner's odds
Yet more giveaways for you (new and somewhat related)