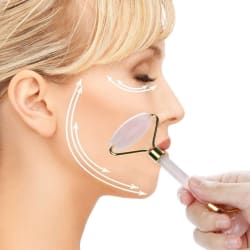 More details:
Winner did not receive prize
Giveaway: Twenty Five Min. Workout Prize
(Delivered)
Gaining access to the latest giveaways has never been easier. Register to receive giveaways featuring new and interesting products, delivered straight to your email inbox. And don't worry – we make it easy to unsubscribe if our mails ever become too much of a good thing.
Prize: Jade Face Roller (Multicolor / 粉晶)
Available on victorydancefitness.org
Estimated Value: $9.00
JADE ROLLER MADE FROM 100% NATURAL JADE - This jade roller stone are made from 100% natural jade. The jade stone feels naturally cool when it touches your skin, perfect for a revitalizing your face. It will help to reduce the puffiness around your eyes and relieve tension on the facial skin. You will feel great after massaging your face with these jade rollers.
Consolation Prize: 2.00 OFF
Anyone who enters but doesn't win the Jade Face Roller (Multicolor / 粉晶) will receive a code to unlock the discount.
Giveaway Status:
Winner Selected

03/23/2019

Victory Dance Fitness has received up to 91 karma for delivering the prize!
These were the winner's odds
Yet more giveaways for you (new and somewhat related)