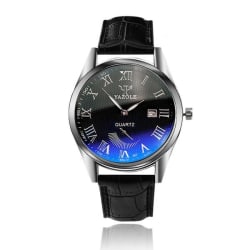 More details:
Winner did not receive prize
Giveaway: Tidewater Watch Giveaway
(Delivered)
This is a giveaway to generate awareness of this unique watch brand! We want to see you in our watches, and we want to get the word out to everyone!
Prize: Yazole Automatic Luxury Waterproof Date Watch
Available on tidewatercollections.com
Estimated Value: $29.99
Win a fashionable unisex watch!
Consolation Prize: Receive 40% OFF your next order!
Anyone who enters but doesn't win the Yazole Automatic Luxury Waterproof Date Watch will receive a code to unlock the discount.
Sponsored by: TidewaterCollections
Sponsor rating: 50/100
Giveaway Status:
Winner Selected

11/03/2018

TidewaterCollections has received up to 2371 karma for delivering the prize!
These were the winner's odds
Yet more giveaways for you (new and somewhat related)