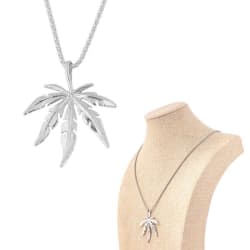 Giveaway: THEY'RE GIVING AWAY WHAT??!?!?
(Forfeit)
DopeClothes, home of the Dopest Clothes. We have huge selections of Stoner themed Apparel. Save money on clothes so you can spend more on green. Huge selections to choose from with CRAZY prices that will make your STONED jaw drop.. You Won't ever want to shop for Stoner apparel anywhere else except for Dope Clothes.
Prize: Dope Necklace 420 Stoner Gold Colored Necklaces
Available on dopeclothes.net
Estimated Value: $29.89
Spend Less $$$ on 420 accessories so you can save money for more grass. The Hottest Cannabis themed apparel, hats, and jewelry around.
Consolation Prize: 15 percent off your entire order, thanks for trying!
Anyone who enters but doesn't win the Dope Necklace 420 Stoner Gold Colored Necklaces will receive a code to unlock the discount.
Sponsored by: Dope Clothes
Sponsor rating: None yet
Giveaway Status:
Prize Forfeit

: The winner did not claim the prize (by providing their delivery information) within 2 weeks.
Yet more giveaways for you (new and somewhat related)