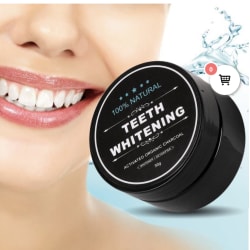 More details:
Winner did not receive prize
Giveaway: Teeth product
(Delivered)
This product is for anybody who want beautiful white teeth to come out looking shiny white.
Prize: Teeth vleanser
Estimated Value: $15.00
The teeth product keep your beautiful white teeth shiny and pure.
Consolation Prize: 80%
Anyone who enters but doesn't win the Teeth vleanser will receive a code to unlock the discount.
Giveaway Status:
Winner Selected

08/31/2019

Proline exclusives has received up to 387 karma for delivering the prize!
These were the winner's odds
Yet more giveaways for you (new and somewhat related)