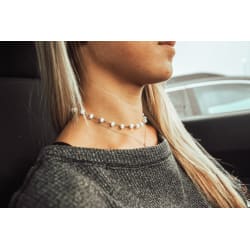 More details:
Winner did not receive prize
Giveaway: Spring Break Giveaway
(Delivered)
Welcome to the Spring Break giveaway, enter to be in the running for a free choker!
Prize: Luna Beaded Chain Choker (Cobalt Blue)
Estimated Value: $10.00
These new chokers are very unique. They have rings on the back to adjust the tightness, along with adding a delicate but sophisticated look to your outfit.
Giveaway Status:
Winner Selected

03/08/2019

Hippy Do You has received up to 202 karma for delivering the prize!
These were the winner's odds
Yet more giveaways for you (new and somewhat related)