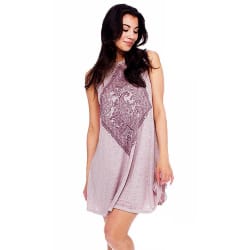 Giveaway: Soooo comfortable cotton jersey tank gown
(Delivered)
Look good and feel good with this wonderfully decorated night gown! If you win, just let us know the size you would like and we will drop ship a pair from our past sponsor, Pajama Shop. Best of luck and good night!
Prize: Nightgown - Burgundy Paisley Panel Cotton/Poly Jersey Tank Gown (XS-Large)
Estimated Value: $49.00
Women's oversized poly-cotton pullover sleeveless tank nightgown with crew neck falls above the knee. Burgundy paisley panel imprinted on light burgundy jersey. Very comfortable for lounging and sleeping, perfect for college dormwear!
These were the winner's odds
Yet more giveaways for you (new and somewhat related)
---
All Comments (1)
lilrebbitzen - 12/10/2017 1:35 a.m. (direct link)

Would enter if plus size was offered. Sadly that's not the case.