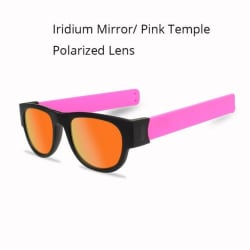 More details:
Winner did not receive prize
Giveaway: Slap on wrist Polarized Sun Glasses
(Delivered)
Gaining access to the latest giveaways has never been easier. Register to receive giveaways featuring new and interesting products, delivered straight to your email inbox. And don't worry – we make it easy to unsubscribe if our mails ever become too much of a good thing.
Prize: Slap on Sunglasses with Polarized Mirror (Red Mirrored)
Available on victorydancefitness.org
Estimated Value: $8.25
• Plastic sunglasses feature a timeless retro design with an added bonus; designed to easily and safely fold up for conveniently compact storage.• Includes UV400 lenses that provide 100% UVA and UVB protection.• The wide array of color choices, quality, convenience, and overall usability of this product is sure to keep your name circulating and the recipients enthused.• Add even more convenience with the optional pouch, available for an additional cost per piece.
Consolation Prize: 2.00
Anyone who enters but doesn't win the Slap on Sunglasses with Polarized Mirror (Red Mirrored) will receive a code to unlock the discount.
Giveaway Status:
Winner Selected

03/19/2019

Victory Dance Fitness has received up to 427 karma for delivering the prize!
These were the winner's odds
Yet more giveaways for you (new and somewhat related)