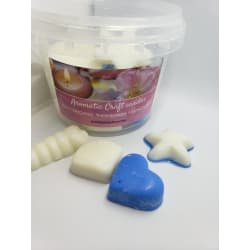 More details:
Winner did not receive prize
2 Comments
Giveaway: QUE ES LO QUE HUELE?
(Delivered)
AROMATIC ORGANIC HAND CRAFTED
Prize: MELTED BOX CANDLES (25 pieces) fruit slices scent and citron and mandarin
Estimated Value: $10.00
Soy melted box
Giveaway Status:
Winner Selected

09/13/2019

Accessories by v has received up to 455 karma for delivering the prize!
These were the winner's odds
Yet more giveaways for you (new and somewhat related)
---
All Comments (2)
Penny tanyi - 11/11/2019 2 p.m. (direct link)

As of nov.11 im still waiting Companies that dont sent out prizes shouldnt be rewarded with points.a big ripoff they are.

Penny tanyi - 10/27/2019 5:28 p.m. (direct link)

Still haven't received my candle prize from Accessories by V.has been over a month going on two months. Cant find a link to tell them directly.