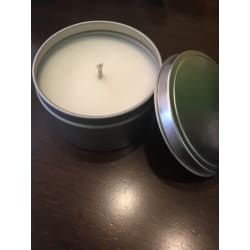 More details:
Winner did not receive prize
Giveaway: Pre launch giveaway
(Delivered)
It's a pre-launch giveaway. We are launching a luxury candle line with these elegant jars, and we are giving one person a chance to win one luxury candle.
Prize: Fresh Linen Scented Soy Candle
Estimated Value: $8.23
This 8 oz tin soy candle comes in several fragrances and you also have the choice of customization. Choose your fragrance and what you want written on it
Consolation Prize: 10% off all Hair Extensions
Anyone who enters but doesn't win the Fresh Linen Scented Soy Candle will receive a code to unlock the discount.
Giveaway Status:
Winner Selected

07/31/2019

pure LushScents has received up to 552 karma for delivering the prize!
These were the winner's odds
Yet more giveaways for you (new and somewhat related)