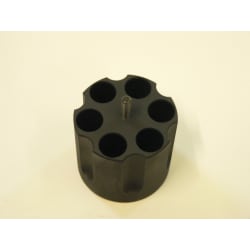 Giveaway: Pencil Holder with an attitude
(Delivered)
Machined from aluminum and anodized black. Something special for someone special this holiday season.
Prize: Revolver pencil holder
Available on ebay.com
Estimated Value: $25.00
Hey! guys n gals here is your chance to win a unique pencil holder for that someone special. YOU. Machined from billet aluminum and anodized black. Imagine how great it will look on your desk! Made in USA!
These were the winner's odds
Yet more giveaways for you (new and somewhat related)
---
All Comments (2)
wmarcy - 12/10/2016 7:56 a.m. (direct link)

If I don't win this, I don't know what I'll do!

This is such a cool item... Just in time for Christmas!