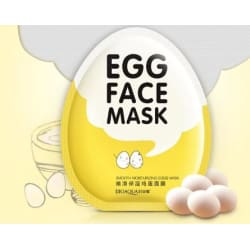 More details:
Winner did not receive prize
Giveaway: NEW YEAR NEW YOU!
(Delivered)
NEW YEAR NEW YOU! WIN A EGG FACE MASK TO START YOUR YEAR OFF RIGHT!

Prize: Egg Face Mask
Estimated Value: $5.95
Egg Face Mask
Consolation Prize: 10% Off your total purchase
Anyone who enters but doesn't win the Egg Face Mask will receive a code to unlock the discount.
Giveaway Status:
Winner Selected

11/26/2018

Skyhigh Beauty has received up to 125 karma for delivering the prize!
These were the winner's odds
Yet more giveaways for you (new and somewhat related)