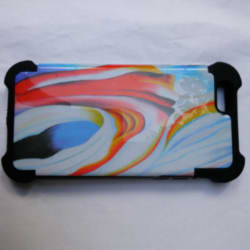 More details:
Winner did not receive prize
Giveaway: Moondazzle's Personalized Cell Phone Case Giveaway
(Delivered)
We are having this giveaway to celebrate the opening of our upcoming 18 and over store which should be up and running in a couple of weeks!

Prize: Personalized Ultra Protective Cell Phone Case
Estimated Value: $21.99
The first 30 people who sign up IN THE NEXT 24 HOURS is entered into a drawing to win a PERSONALIZED ULTRA PROTECTIVE HARD SHELL CUSTOM CELL PHONE CASE!
Consolation Prize: Sorry, you did not win. We are offering you a 25% discount just for entering the contest. This may be applied to any transaction you make at Moondazzle!
Anyone who enters but doesn't win the Personalized Ultra Protective Cell Phone Case will receive a code to unlock the discount.
Giveaway Status:
Winner Selected

07/17/2017

Moondazzle has received up to 204 karma for delivering the prize!
These were the winner's odds
Yet more giveaways for you (new and somewhat related)