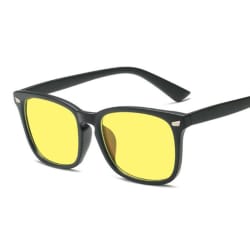 More details:
Winner did not receive prize
Giveaway: Love my eyes
(Delivered)
how blue light affects you
Blue light exposure may increase the risk of macular degeneration. The fact that blue light penetrates all the way to the retina (the inner lining of the back of the eye) is important because laboratory studies have shown that too much exposure to blue light can damage light-sensitive cells in the retina.
with this blue light protecting glasses, your EYES are safe
Prize: Anti Blue Light Computer Glasses (Black Yellow)
Available on eyeprotection.center
Estimated Value: $14.76
Complete your look with style in these cool unisex anti-blue ray glasses. A great way to dress up or down, they'll be a staple of your accessory collection for years to come. An elegant addition to a casual wardrobe, this designer frame style is great for everyday wear. Simple and stylish, these clear colored lenses offer reliable protection without inhibiting vision. Built for safety and comfort, these 100% UV protection lenses help combat damage from the sun's rays. With a breathable and waterproof design, this all-season piece will see you through sunny and rainy weather comfortably.
Consolation Prize: 10% off to protect your eyes
Anyone who enters but doesn't win the Anti Blue Light Computer Glasses (Black Yellow) will receive a code to unlock the discount.
Giveaway Status:
Winner Selected

02/24/2020

Protect Your Eyes has received up to 1287 karma for delivering the prize!
These were the winner's odds
Yet more giveaways for you (new and somewhat related)