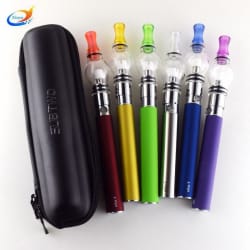 Giveaway: Life is Better in Wax
(Shipped)
Candy Paint Wax Pen. Good for all your wax tinctures.

Prize: #candypaint wax pen (white / 650mah)
Estimated Value: $14.18
Appearance: Cylindrical ShapeLow Voltage Alarm Function: NoBrand Name: SUB TWONominal Capacity: 1100mAhType: EGOAtomizers Identification Function: NoShort-circuit Protection Function: NoMonitoring Function Of Smoking Number: NoTemperature Control: NoCompatible Model: eGo glass global kitsTCR Adjustment Modes: NoModel Number: eGo glass global kitsDisplay screen: NoMaterial: MetalFirmware Upgradeable: NoUSB Charger: YesSilicone Case: NoOverheating Protection Function: NoCompatible Battery: inside batteryBuilt-in Or External Battery: Yes
Consolation Prize: 30% off Order
Anyone who enters but doesn't win the #candypaint wax pen (white / 650mah) will receive a code to unlock the discount.
Giveaway Status:
Winner Selected

11/14/2018

K and B Vape Co. will receive up to 219 karma for delivering the prize!
These were the winner's odds
Yet more giveaways for you (new and somewhat related)
---
All Comments (1)