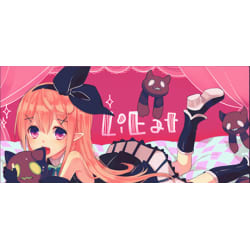 Giveaway: LiEat Steam Gift
(Forfeit)
"A world where dragons, born from the wishes of man, each have a unique power to match their human's desires. One mysterious stranger travels with a young dragon graced with the talent of seeing and eating lies. Together, they seek information for profit and knowledge."
LiEat is a story-driven game and judging by the reviews (which are extremely positive according to steam) it seems similar to the popular game Undertale.
The winner of the giveaway will get an email from steam with a link that will unlock the game.
Giveaway Status:
Prize Forfeit

: The winner did not claim the prize (by providing their delivery information) within 2 weeks.
Yet more giveaways for you (new and somewhat related)
---
All Comments (1)
Wooh! Finally seeing the pass value fluctuate!