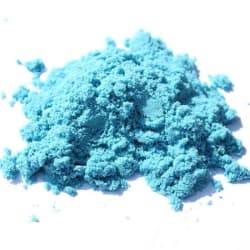 More details:
Giveaway: Kinetic Sand? Moon Sand? Or rather... MAGIC SAND
(Delivered)
Get a free unit of magic sand, on us! Why buy kinetic sand, when our magic sand is better, and possibly FREE. With our tantalizing color variant and fantastic product features, you're sure to be pleased with your victory. PLUS, even if you don't win, we have a limited time gift for anyone who was interested, so enter to win today!
Prize: Colorful Magic Sand (Electric Blue)
Estimated Value: $20.00
Product Features:
Great toy for children or anyone older Can help relieve stress, or unwind from a long day Versatile material makes it perfect for use indoors or out Easy clean up Perfect for social media videos, or other satisfying posts Array of colors makes the sand very fun, and the possible color combinations are endless Mimics real sand, but without the mess and hassle
Side Note: It should be acknowledged that the size of this product may be smaller than anticipated. Therefore, for maximum fun, it is recommended you buy more than one unit.
Product Specifications: Gender: Unisex Material: Plasticine Amount: 100g Age range: older than 3 years old Model Number: 328-0429-1559
Warning- This product is not meant to be consumed, or put into your body in any way. The product could cause damage as it is potentially toxic to our system, so if consumed, we advise you seek medical attention immediately. Do not let small children play with the sand, as they could choke, or suffer from it, if consumed. Be wary of any allergies you may have, and always know the number of your local medical authority. Please play responsibly
〜〜Shipping should take between 2-4 weeks〜〜
Consolation Prize: 25% off entire order
Anyone who enters but doesn't win the Colorful Magic Sand (Electric Blue) will receive a code to unlock the discount.
Giveaway Status:
Winner Selected

03/04/2019

The Satisfying Shop has received up to 834 karma for delivering the prize!
These were the winner's odds
Yet more giveaways for you (new and somewhat related)