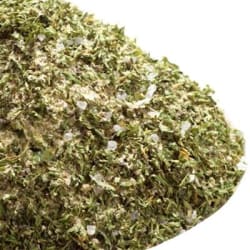 Giveaway: It is not Fantastic, It is RANCH'TASTIC!!
(Delivered)
Trying to find Ranch Seasonings that were Clean and not full of garbage is why we launched our Ranch'tastic Seasoning!! Nothing but herbs and spices in our Ranch'tastic Seasoning means that you get nothing but Healthy Ranch'tastic Flavor!!
Prize: Ranch'tastic Seasoning
Available on selectseasonings.com
Estimated Value: $18.99
As a family we started making our own dressings and mayonnaise to avoid the industrial seed oils and to eat more natural oils like Olive Oil and Avocado Oil. Our Ranch'tastic Seasoning is a versatile seasoning that is great for making Ranch Dressing along with seasoning burgers, jalapeno poppers, chicken sliders, crack-slaw, and casseroles. Also makes a great dip for vegetables, pizza slices and deep fried food. Honestly we use it in almost Everything!! Come find out why it isn't Fantastic, it is Ranch'tastic!!
Our Ranch'tastic Seasoning is Tangy, a bit sweet and it has a mild bite.
Blended from onion, garlic, salt, parsley, black pepper and dill weed. 
Nutritional Information Serving Size 1 Teaspoon, Amount Per Serving: Calories 15, Total Fat 0g (0% DV), Sat. Fat 0g (0% DV), Trans Fat 0g (0% DV), Cholest. 0mg (0% DV), Sodium 150mg (7% DV), Total Carb. 2g (1% DV), Dietary Fiber 1g (4% DV), Sugars 0g, Protein <1g (0% DV), Vitamin D 0mcg (0% DV), Calcium 0mcg (0% DV), Iron 0mg (0% DV), Potassium 132mg(2% DV) Percent Daily Values DV) are based on a 2,000 calorie diet.
Consolation Prize: 15% Off your Entire Order!!
Anyone who enters but doesn't win the Ranch'tastic Seasoning will receive a code to unlock the discount.
Giveaway Status:
Winner Selected

12/27/2019

Select Savory Seasonings has received up to 1328 karma for delivering the prize!
These were the winner's odds
Yet more giveaways for you (new and somewhat related)