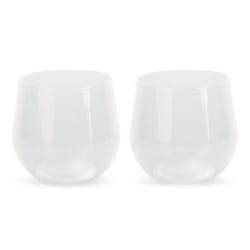 Giveaway: Indestructible Wine Cup 14oz (BPA Free)
(Shipped)
Summer is coming up fast make sure your pool days aren't ruined by broken glass around your pool

Prize: Clear Silicone Wine Cup
Available on adrenalinerushstore.com
Estimated Value: $9.00
This is the indestructible wine cup. Made of silicone instead of glass it surely is a fan favorite. BPA Free and reusable. Pairs well with the travel lid.
Consolation Prize: 20% off entire order to Adrenalinerushstore.com
Anyone who enters but doesn't win the Clear Silicone Wine Cup will receive a code to unlock the discount.
Giveaway Status:
Winner Selected

04/24/2019

Adrenaline Rush Store will receive up to 521 karma for delivering the prize!
These were the winner's odds
Yet more giveaways for you (new and somewhat related)