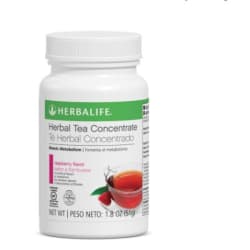 More details:
Giveaway: Home for the holidays... time to diet!
(Forfeit)
It's time for turkeys and ham and sweet potatoes!
Which means.. it's also time to do everything you can to NOT fall off the diet wagon.
Let us throw you a bone and give away a free green tea mix to help you stay on track this season ;-)

Prize: Herbalife Raspberry Green Tea - 1.8oz
Estimated Value: $25.15
Ignite your metabolism with this refreshing low-calorie tea, available in a variety of flavors. Herbal Tea Concentrate contains caffeine, which jump-starts your metabolism and provides a boost to help you feel revitalized.
Key Benefits Approximately 85 mg of caffeine per serving Jump-starts thermogenic (metabolic) activity Boosts the feeling of energy Provides antioxidant support Instant and low-calorie
Usage Mix a little more than ½ teaspoon (1.7 g) of Herbal Tea Concentrate with 6 to 8 fl. oz. of hot or cold water. Enjoy two servings per day.
Consolation Prize: Get 35% off your entire purchase at the site-- even if you don't win!
Anyone who enters but doesn't win the Herbalife Raspberry Green Tea - 1.8oz will receive a code to unlock the discount.
Giveaway Status:
Prize Forfeit

: The winner did not claim the prize (by providing their delivery information) within 2 weeks.
Yet more giveaways for you (new and somewhat related)