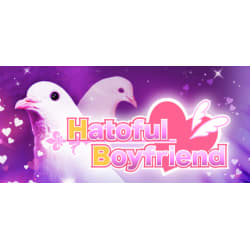 Giveaway: Hatoful Boyfriend Steam Gift
(Delivered)
Have you ever wanted to date a pigeon? Yes? okay
Well then, "congratulations! You've been accepted as the only human student at the prestigious St. PigeoNation's Institute, a school for talented birds! Roam the halls and find love in between classes as a sophomore student at the world's greatest pigeon high school."
Hatoful Boyfriend is a weird twist on a classic visual novel tale, where you can partake in the weirdness of it and go to school with birds, or change it up to be a little more what society perceives as 'normal' and see them in their Human Forms.
Following in Colonel Sanders' footsteps, the winner of this giveaway will receive an email from Steam containing a link that will put the game in their Steam Library.

Giveaway Status:
Winner Selected

05/18/2016

Jaidonkaia has received up to 134 karma for delivering the prize!
These were the winner's odds
Yet more giveaways for you (new and somewhat related)