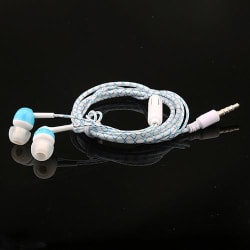 More details:
Winner did not receive prize
3 Comments
Giveaway: Happy Friday Giveaway
(Delivered)
We are giving away an incredible pair of earphones JUST BECAUSE IT'S FRIDAY.
Prize: Sport Earphones for Samsung (Blue)
Available on crizzle-wholesale-accessories.myshopify.com
Estimated Value: $10.00
Brand Name: TIKITAKAStyle: In-EarLine Length: 1.0mResistance: 9ΩCommunication: WiredSupport APP: NoWaterproof: NoWireless Type: NonePlug Type: Line TypeSensitivity: 123dBConnectors: AUXFunction: Noise Cancelling,Microphone,Portable,Sport,Supports musicSupport Apt-x: NoVocalism Principle: OtherFrequency Response Range: 8-25000HzSupport Memory Card: NoModel Number: XC3045Style 1: Headphone Earbud Earbuds Headphones Earphones Headset HeadsetsStyle 2: Earhook Earhooks Earcup Earcups Ear Cup Ear CupsTime to market: 2015Package: NoUse: SportConnectors: 3.5mmIs wireless: NoWith Microphone: Yes
These were the winner's odds
Yet more giveaways for you (new and somewhat related)
---
All Comments (3)
Judy station mccoy - 08/18/2017 10:11 p.m. (direct link)

Fingers crossed

dang those look pretty good

Nice! Can't wait for Friday!