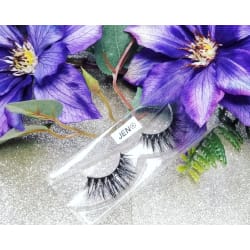 Giveaway: From JGLOW to YOU
(Delivered)
*make sure to follow me @jglowlashes on instagram for more updates and giveaways
Item will be ship on the boxes shown on the picture with the jglow logo.
Prize: Lashes in style "JEN"
Available on jglowlashes.com
Estimated Value: $16.00
-3d mink lashes -100% cruelty free -natural looking -soft hairs -glam
Consolation Prize: 20% off your lash purchase
Anyone who enters but doesn't win the Lashes in style "JEN" will receive a code to unlock the discount.
Giveaway Status:
Winner Selected

09/06/2019

jglowlashes has received up to 72 karma for delivering the prize!
These were the winner's odds
Yet more giveaways for you (new and somewhat related)