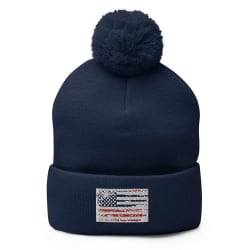 Giveaway: Free USA 3D stitched Hat
(Claimed)
Get yourself some amazing American pride gear AND save $25 and get yourself the best quality guaranteed 3D stitched USA hat with any in store purchases totaling $50 or more!
Prize: Free USA Hat
Estimated Value: $25.00
Win a free USA 3D Stitched hat
Consolation Prize: 25% off storewide discount
Anyone who enters but doesn't win the Free USA Hat will receive a code to unlock the discount.
Giveaway Status:
Winner Selected

01/25/2021

Republican Base will receive up to 760 karma for delivering the prize!
These were the winner's odds
Yet more giveaways for you (new and somewhat related)