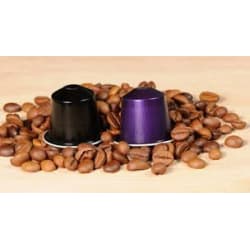 More details:
Winner did not receive prize
3 Comments
Giveaway: Free Single Serving Pod
(Delivered)
Giving away some coffee pods to spread the word about our new coffee delivery website. It is to help my children save money for college. The coffee is SUPERB!
Consolation for everyone who does not win .... FREE SHIPPING ALWAYS

Prize: Single Serve Coffee Pod
Estimated Value: $2.00
Fits 1.0 and 2.0 coffee brewers
Giveaway Status:
Winner Selected

12/23/2018

Yippy Sippy has received up to 63 karma for delivering the prize!
These were the winner's odds
Yet more giveaways for you (new and somewhat related)
---
All Comments (3)
Nice, I can never have too much coffee!

Thanks for the opportunity to try your coffee for free! Yum! 😋 ☕ 😋

Thank You for Supporting Us !