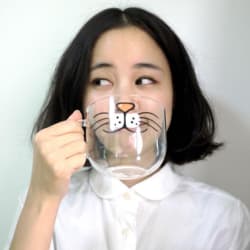 Giveaway: FREE Cat Product
(Delivered)
"I mustache you a question. Aren't these cat's whiskers just the cat's whiskers?"
Enter our contest to win this fun and adorable mug!
Prize: Cat Whiskers Glass Mug
Estimated Value: $15.99
Forget the milk mustache. Add some whiskers to your face with this glass mug.
Consolation Prize: 20% off next purchase
Anyone who enters but doesn't win the Cat Whiskers Glass Mug will receive a code to unlock the discount.
Giveaway Status:
Winner Selected

10/21/2017

Meow Cat Imports has received up to 882 karma for delivering the prize!
These were the winner's odds
Yet more giveaways for you (new and somewhat related)