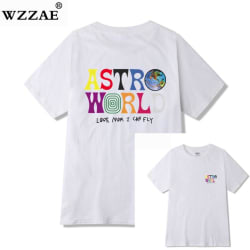 More details:
Giveaway: Fall Giveaway
(Claimed)
This Fall, Luxe is going to give away one of our most popular Tees! No conditions to enter. Winner will be notified and all other participants will receive a discount code for their next purchase.
Prize: ASTROWORLD Tee
Estimated Value: $28.98
Size: Large Color: White
Consolation Prize: 15% off your entire order!
Anyone who enters but doesn't win the ASTROWORLD Tee will receive a code to unlock the discount.
Giveaway Status:
Winner Selected

11/20/2019

Luxe Avoir will receive up to 288 karma for delivering the prize!
These were the winner's odds
Yet more giveaways for you (new and somewhat related)