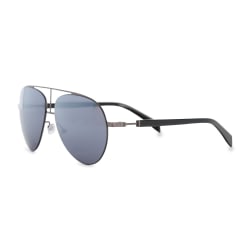 More details:
Winner did not receive prize
Giveaway: EDGY I Wear's Monthly Giveaway!
(Delivered)
Enter for a chance to win a free pair of $100 Balmain Aviator shades from our shop. Each month one lucky winner will win a set of designer shades on us! Winner will be announced on our website.

Prize: Balmain BL2103 Unisex Aviator Frames
Estimated Value: $100.00
Gender: UnisexFrame: metalBridge, mm: 13Temples, mm: 140Lenses diameter, mm: 59protection: UV3Logo: yesOriginal case: yes
Consolation Prize: 10% Off
Anyone who enters but doesn't win the Balmain BL2103 Unisex Aviator Frames will receive a code to unlock the discount.
These were the winner's odds
Yet more giveaways for you (new and somewhat related)