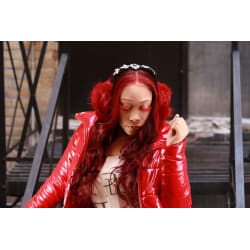 Giveaway: Early holiday deal
We love this time of the year when the holidays start. It is the perfect time to show our appreciation for everyone that supports us by giving back!

Prize: Furry earmuffs with sparkle flower band
Available on ihairyou.shop
Estimated Value: $14.99
Like to stay warm and stylish at the same time? These faux fur ear muffs will help you achieve just that! Comfortable fit along with a sparkly rhinestone flower band, these muffs will keep you extra warm and fashionable.
(Earmuffs fold in for convenient storage)
Consolation Prize: 15% off all products
Anyone who enters but doesn't win the Furry earmuffs with sparkle flower band will receive a code to unlock the discount.
Giveaway Status:
Winner Selected

11/16/2020

I Hair You will get up to 1281 karma for delivering the prize!
These were the winner's odds
Yet more giveaways for you (new and somewhat related)