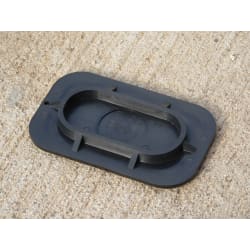 Giveaway: cycle kick stand pad
(Delivered)
Hey, bikers! Keep that expensive Harley (or whatever) from falling over under the heat of hot sun on asphalt or soggy grass at the campground! Made from 100% recycled plastic and indestructible this pad is for YOU. Has a hole for you to tie attach a cord so it is always handy and close by when you need it! made in USA!
Prize: cycle kick stand pad prize
Available on ebay.com
Estimated Value: $4.00
Giveaway Status:
Winner Selected

05/26/2016

HR Tooling & Machine has received up to 41 karma for delivering the prize!
These were the winner's odds
Yet more giveaways for you (new and somewhat related)
---
All Comments (1)
Way better than a smashed coke can!