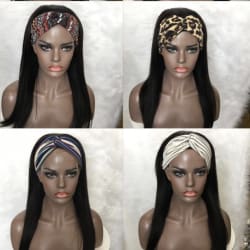 More details:
Winner did not receive prize
Giveaway: Black Friday Giveaway
(Delivered)
Black Friday Giveaway To keep you in a good spirit. WE love All our customer now it time to REWARD you !
Prize: Boujee Headband wigs
Estimated Value: $250.00
our boujee headband wig is for females and men on the go . Human hair with a head band. classy and spontaneous .
Consolation Prize: 20% off
Anyone who enters but doesn't win the Boujee Headband wigs will receive a code to unlock the discount.
Giveaway Status:
Winner Selected

11/17/2020

TheRealBoujeeBundless has received up to 1522 karma for delivering the prize!
These were the winner's odds
Yet more giveaways for you (new and somewhat related)