Angie and the Deserters CD Prize Pack - You EP, Blood Like Wine EP, West of the Night-US ONLY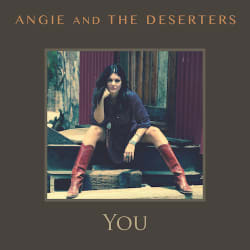 Giveaway: Angie and the Deserters CD Prize Pack - You EP, Blood Like Wine EP, West of the Night-US ONLY
(Delivered)
Already announcing a brand new single and EP each entitled "You," Angie and the Deserters prove they are not going anywhere anytime soon. Produced by Jeff Huskins (Keith Urban, Carrie Underwood), the single is filled with soaring pain as Angie's chilling vocals highlight a time of realization in a withering relationship. The band's latest releases from their recent EP, Blood Like Wine have received some honorable recognition. Angie and the Deserters most recent single "The Gift" debuted on Radio Indie Alliance's charts at #1 the first week of its release while the "Country Radio" music video reached over 32K views on Facebook and YouTube.
Prize: Angie and the Deserters CD Prize Pack - You EP, Blood Like Wine EP, West of the Night-US ONLY prize
Available on angieandthedeserters.com
Estimated Value: $20.00
Giveaway Status:
Winner Selected

10/18/2016

Miles High Productions has received up to 104 karma for delivering the prize!
These were the winner's odds
Yet more giveaways for you (new and somewhat related)