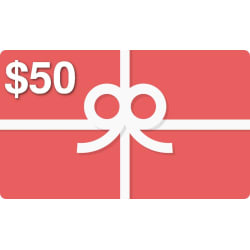 Giveaway: A whole lot of signs for any place and time
(Shipped)
Lots of folks and businesses need, or maybe just want, signs for one purpose or another. Whether it be for the outdoors, wildlife, multiple languages, clearance, neighborhoods, decals, magnets, holidays, hotels, motels, rentals, apartments, houses....
*GASP*
...inns, condos, ANY INFORMATION, parking, retail, policies, pools, ranches, farms, stables, pastures, rules, regulations, safety, security, roads, warehouses and FUN.
Don't forget there are custom signs too! So prepare yourself for a whole lot of informing with this $50 gift card for the store of our past sponsor, Signs by SalaGraphics. Best of luck!

Prize: $50 Signs by SalaGraphics gift card
Available on salagraphics.com
Estimated Value: $50.00
Prize is digital
Win the gift of choice with a Signs by SalaGraphics gift card.
Gift cards are delivered by email and contain instructions to redeem them at checkout. Our gift cards have no additional processing fees.
These were the winner's odds
Yet more giveaways for you (new and somewhat related)