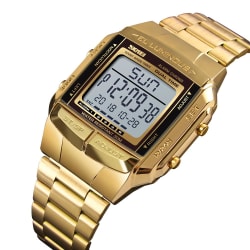 Giveaway: 30% Discount
(Forfeit)
Take advantage of our 30% Discount for the limited time. Discount is applied automatically at the checkout.
Prize: Dual time digital men's watch
Estimated Value: $29.95
Dual time, Alarm, Chrono, Calendar, Water resistance.
Consolation Prize: 30% Of Any Watch
Anyone who enters but doesn't win the Dual time digital men's watch will receive a code to unlock the discount.
Sponsored by: Glimlo
Sponsor rating: None yet
Giveaway Status:
Prize Forfeit

: The winner did not claim the prize (by providing their delivery information) within 2 weeks.
Yet more giveaways for you (new and somewhat related)