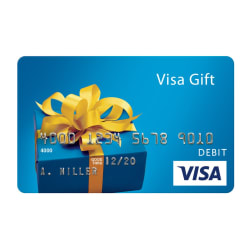 More details:
Winner did not receive prize
Giveaway: $10 Gift Card
(Delivered)
There will be me more Give away like this or more if you all love it. And from next one I will be giving discount code to the Store that is doing this giveaway

Prize: Gift Card
Estimated Value: $10.00
Prize is digital
This $10 Visa Gift Card is being Given away by Dipdur.com. It is a newly started Online Store.
These were the winner's odds
Yet more giveaways for you (new and somewhat related)